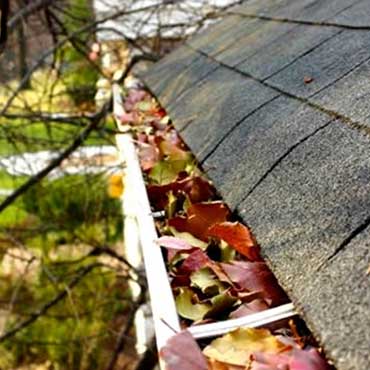 Gutter Cleaning in the Melbourne Western Suburbs & Beyond
For gutter cleaning in the Melbourne western suburbs and surrounds, the clear choice is LF Waterproofing. We can thoroughly clean out your gutters using vacuum tools and a high pressure hose, restoring your gutters to their correct function − which is catching and directing water away from the home, not catching leaves from nearby trees!
Is It Time You Had Your Gutters Cleaned?
It's important that you get your gutters cleaned regularly, otherwise the build-up of debris could stagnate the water flow in gutters and cause rust and corrosion. To prevent long-term damage to your gutters, call our team for gutter cleaning in Melbourne's western suburbs and further afield. While we're based in Keilor East, we can travel up to 2 hours away.
How Often Do I Need to Get My Gutters Cleaned?
The frequency of gutter cleaning depends on a few factors. Some people in the industry recommend you get it done twice a year as a blanket rule. However, if you have pine trees growing near your house, you'll likely need to clean your gutters every three months. Pine trees shed their needles in large quantities, meaning your gutters will fill up with pine needles quite quickly.
If you live on a mountain, ice damage to the roof may be an issue. In which case, keeping your gutters clean will help minimise this problem. If you live in a fire-prone area, keeping your gutters clean more regularly will lower your fire hazard risk.
What is Gutter Guard Protection?
A gutter guard, gutter guard protection or leaf guard is a device that prevents damage to gutters by stopping leaves, twigs and other debris from getting caught. They can be applied to both residential and commercial buildings. Gutter guard protection can go a long way towards alleviating the need for gutter cleaning. You may wish to consider gutter guard protection if you're tired of having to clean out the gutters yourself or hire someone else to do it twice a year.
Call Us Today for Clean, Free-Flowing Gutters
When you need gutter cleaning in the Melbourne western suburbs, you can trust LF Waterproofing to provide excellent service and competitive pricing. We've got the specialist equipment and knowledge to clean your gutters efficiently and check for any signs of corrosion while we're at it. Call us today on 0406 268 119.