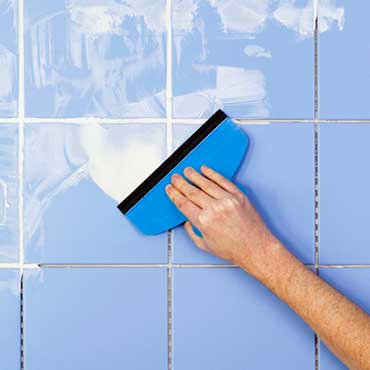 Regrouting Services in Melbourne from LF Waterproofing
If you're thinking about tile and grout cleaning in Melbourne, have you considered searching for "regrouting services near me?" At LF Waterproofing, we specialise in everything related to waterproofing the wet areas of your home. Our regrouting services in Melbourne will make your tiles and grout look like new. Based in Keilor East, we're a top choice for locals needing regrouting services in the western suburbs, plus we can also travel up to 2 hours for jobs across Melbourne.
What's the Difference Between Tile and Grout Cleaning and Regrouting?
If you have dirty grout making your tiles look bad, then you have two options: you can choose a service for tile and grout cleaning in Melbourne, or you can opt for regrouting services. But which should you choose? The grout between tiles is by nature quite porous, and will soak up stains and easily become dirty. The first port of call is to either try to clean the grout yourself or get a professional to do it. However, if the grout is permanently stained, cracked or crumbly, it's likely you'll need regrouting services in Melbourne.
What's the Process for Regrouting?
Instead of just cleaning the grout, regrouting involves removing the old grout, cleaning up the area between the tiles, and cleaning the tiles themselves, as well as applying new grout. A sealant will also be used to finish the job and make the grout more watertight.
Should Grout Be Sealed in a Shower?
Sealing the grout is essential to stop it from absorbing water, bacteria and stains. Sealing also makes the grout watertight to repel moisture and prevent mould. Overall, it means that your grout will last and look better for longer.
For Superior Regrouting Services in Melbourne, Call LF Waterproofing
If you're looking to revive your bathroom, our regrouting services in Melbourne can help! For regrouting that will make your bathroom look like a palace of cleanliness, call us today on 0406 268 119.